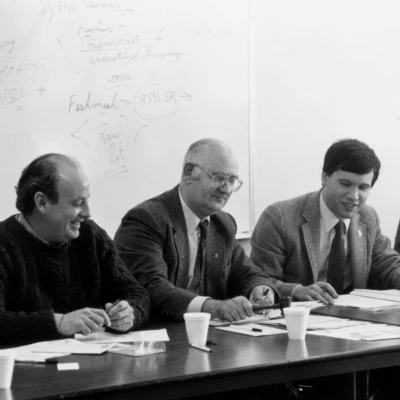 Al Burch – Emeritus Director
Harvester, Retired
Founding Member of AFDF
A Tribute to Al Burch
Written by Julie Decker and spoken during the Alaska Symphony of Seafood in Seattle on November 14, 2018.
For those who are regular NWFA members and attendees of the Alaska Symphony of Seafood, we are going to take a few moments to do something different. SOMETHING SIGNIFICANT.
This year is the 40th anniversary of AFDF. The organization was founded in 1978. One member of the current Board of Directors was a founding member in 1978, and has served on the Board every year, for the past 40 years. Tonight, we want to recognize and honor his dedication and service to the Alaska Seafood industry. Other awards and recognition that Al has received for his lifetime of service to the industry include: UFA Lifetime Hall of Fame, Walter J. and Ermalee Hickel Lifetime Achievement Award, and the Alaska Ocean Leadership Award awarded by the Alaska Sealife Center.
Al Burch was not able to be with us tonight, so we are recording this tribute and it will be presented to him in his hometown of Kodiak, along with a local piece of art inscribed especially for him. He is having some medical procedures in Anchorage. I spoke to Al on Monday. He was in good spirits, because he had recently received some good medical news, so we were all happy to hear that.
When I spoke with Al on Monday, and explained that we would be honoring him tonight, he was thrilled. But. When I told him that his old friend Chuck Bundrant would also be in attendance, I could hear him beaming over the phone. Al immediately told me to remind Chuck that Al found him under a skiff on the beach in Seward, or so the story goes! Al elaborated on the story…Al was working with a group down the beach from an over-turned skiff, when someone crawled out from underneath the skiff. The unknown person watched Al and his group working for a bit, before saying, "Y'all need any help with that?" That was the beginning of a personal and professional relationship between Al and Chuck that has lasted a lifetime. Unfortunately, Chuck was not able to attend tonight as originally planned. But he sent his warmest regards and respect for Al tonight.
Another long-time friend of Al's, Maggie Wall, recorded her thoughts about Al and his contributions to the Alaska seafood industry. I will play her recording of that now.
Please join me in a toast to Al Burch, one of the Founding Members of AFDF, and a Founding Father of the Alaska Seafood Industry.