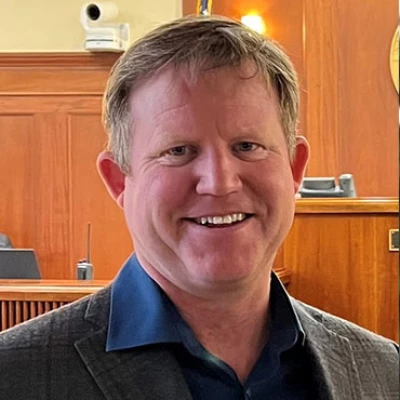 Trevor Sande – Treasurer
Harvester, Region I
Marble Seafoods
Trevor Sande, P.E., Civil Engineer, Structural Engineer, Environmental Engineer
Registrations/Education: Professional Engineer Alaska, 1998
B.Sc., Civil Engineering, Washington State University, 1993
Mr. Sande is a lifetime resident of Southeast Alaska and was born and raised in Ketchikan. He started commercial trolling at age 14, spent time in fish canneries as worked his way through college on the deck of a seine boat. Mr. Sande joined R&M Engineering in 1993 as a junior engineer and graduate of Washington State University with a degree in Civil Engineering, Cum Laude. Mr. Sande has been a registered engineer in the State of Alaska since 1998. He is currently president and a principal of R&M Engineering-Ketchikan, Inc.
Since joining R&M, Mr. Sande has completed extensive survey, planning, design and construction administration for fish processing plants and hatchery projects all over the State. His projects include Silver Bay Seafood Seafoods Craig, Naknek, Valdez, False Pass and Kodiak plants. Other include Trident Seafoods Ketchikan, Kodiak and Naknek plants and many other smaller Trident projects in St. Paul, Sand Point, Chignik, Dutch Harbor, Petersburg, Cordova, Wrangell and Metlakatla. Fish Hatchery projects include the Crystal Lake Incubator Building, Burnett Inlet Expansion Neets Bay Expansion and the Whitman Lake Raceway Replacement, and numerous smaller projects at the Craig and Klawock Lake Hatcheries.
Mr. Sande also operates an oyster and kelp farm in Ketchikan called Hump Island Oyster Company. He is co-owner of Bonfire Bay tour company which operates oyster farm tours and tastings. Mr. Sande is also principal owner of Marble Construction Company which is very active in commercial fisheries operations with recent projects in Kodiak, False Pass, Naknek, Valdez and Craig based fish plants.