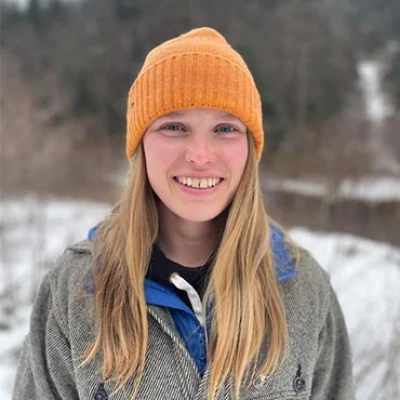 Contact Hannah
Hannah Wilson
Development Director
Hannah began working at AFDF in 2022 after serving as an Alaska Sea Grant (ASG) Mariculture Fellow with the Alaska Sea Grant office and NOAA Fisheries. She holds an M.S. in Resource Conservation with a focus on resource management and policy from the University of Montana and a B.A. in Geology-Environmental Studies from Whitman College.
Born and raised in Juneau, Hannah has a wide-ranging background working with Alaskans on natural resource issues. Some of her previous work includes development of the Alaska Aquaculture Permitting Portal, her masters thesis research on collaborative management of the Tongass National Forest, working as a naturalist and guide around Southeast Alaska, and a variety of science, policy, and advocacy-focused projects on natural resource issues.
Hannah's work with AFDF includes management of seafood sustainability certifications for salmon, cod, halibut, and sablefish, coordination and outreach with AFDF membership, grant procurement and management, and collaboration with industry and other partners to support continued sustainable growth of the mariculture industry.